Arlynne Davis, CPA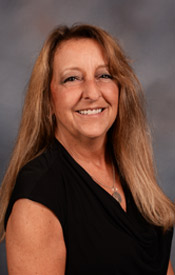 Arlynne Davis, CPA
Arlynne Davis, CPA, lived in Carmi and worked for Botsch and Associates, CPA's, LLC for 23 years as a Senior Manager of the firm's audit practice.  In 2010, Arlynne left the firm and spent the next several years expanding her knowledge of governmental auditing in Charleston, SC and Savannah, GA.  In April 2017, Arlynne re-joined the firm as audit manager and is enjoying reuniting with past audit clients and getting to know our new ones.  
Arlynne's specialty is in the governmental and not for profit accounting and audit industry and enjoys the diversity and challenges she meets with clients and ever-changing regulatory environment.  Arlynne's experience with clients ranging from small townships and villages to the large cities, counties, and school boards, allows her to customize audit practices to meet a client's need in a professional and efficient manner.  She believes the continued success and growth of Botsch and Associates is directly related to the personal attention each and every client receives from the team.  
Away from the office, Arlynne enjoys family time, culinary challenges, boating and "shelling", crafting, volunteering for church and children, and reading mystery novel.
Arlynne is a member of the AICPA, and the Illinois, Georgia, and South Carolina Societies of CPA's.